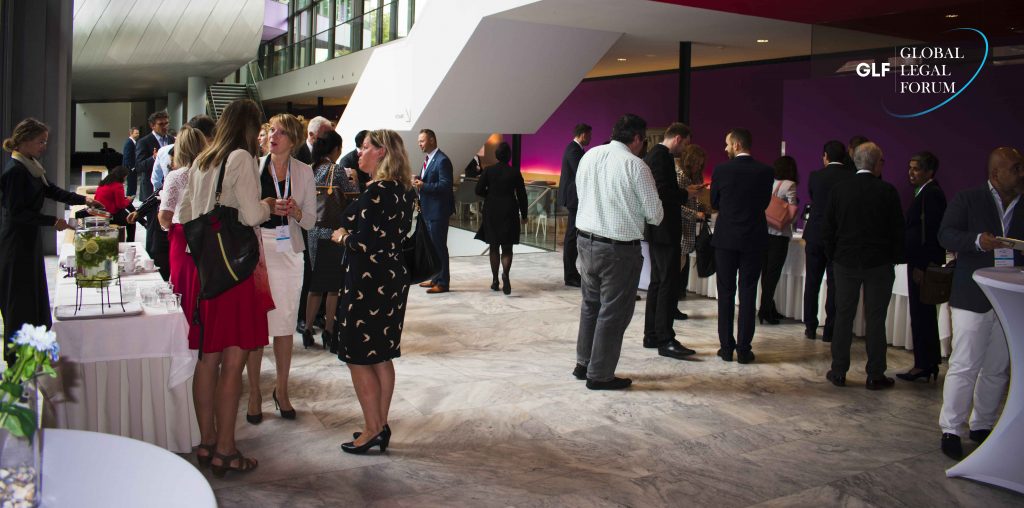 Ever since we held our first Global Legal Forum, we have had the pleasure of having welcomed several lawyers, policymakers and legal professionals from around the world to the city of peace and justice.
Here at Law Pundits and Global Legal Forum, we tend not just to focus on how impactful Global Legal Forum is to the legal community, but also, we are very happy to see how Global Legal Forum has become a very effective launch pad for law firms and legal tech companies alike.
In 2018, we had the pleasure of having the Dubai based law firm Karm Legal officially launched at the Global Legal Forum. Kokila Alagh, the Managing Partner of Karm legal had just founded the firm in UAE after quitting her role as the senior partner at a Middle Eastern law firm. She chose to officially launch the firm at Global Legal Forum. We have been following the growth of the firm and we recently checked back with her recently and had a chat to inquire on her decision on launch at the Global Legal Forum and her firm's journey so far.
Here is what Ms. Alagh had to say about GLF
"For us and for any lawyer, it would be a dream come true, to be able to launch in the lap of The City of Justice, the home to ICJ- and moreover at a craft fully curated forum (sic) with the finest, most humble leaders, entrepreneurs and legislators in tech and regulation space. It has been almost a year since the launch- and not only is it a different high, but a huge responsibility as well for us, to be able to live up to the magnanimity of our birth place. I wish GLF, 2019 the very best. Will always hold a special place in our hearts at KARM"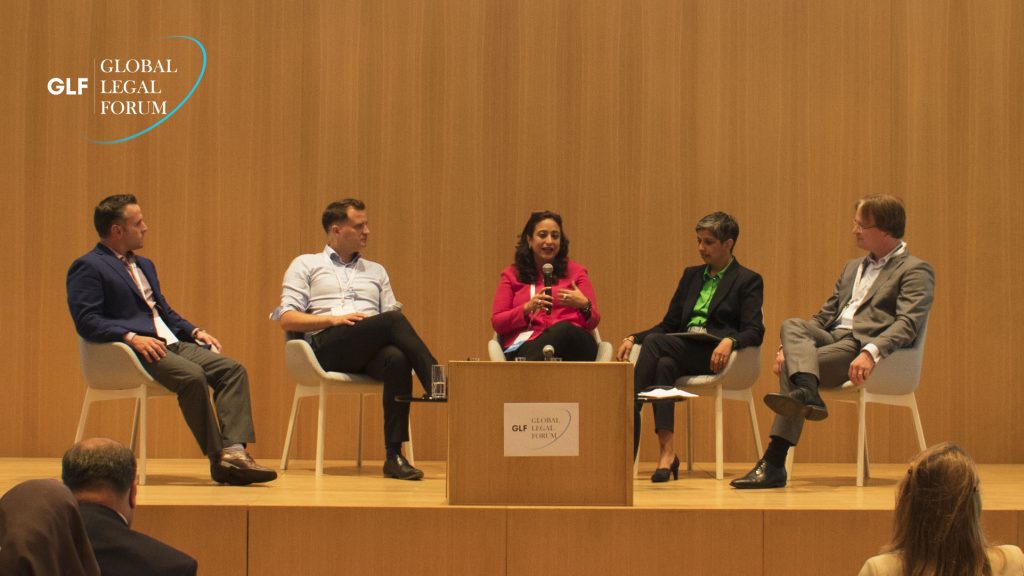 In 2019, we will have the pleasure of welcoming several legal tech companies, law firms, in-house counsels, legal policy makers and judges. One of the companies that we are very excited about is Next Level Mediation, a legal tech company in the Alternative Dispute Resolution space that is now in the beta stage of its operation and which will be officially launching their operations at Global Legal Forum.
We at Global Legal Forum have had the opportunity to use their proprietary software and experience the game-changing features it has for the Alternative Dispute Resolution sector and we are pretty psyched to have them at Global Legal Forum. (P.S Visit them at their stalls at GLF).
One thing we're absolutely certain of is that conferences in general are all about the connections you make – here at Global Legal Forum, it is not just about connections, it connections + learning + "shaping the world through law". We are aiming to add value equally to all the stakeholders of law – Lawyers, In-house counsels, law students, law firms, legal academics, legal policy makers, judges, law schools, legal tech companies, Arbitrators, mediators, technologist operating in legal sector and everyone else connected with law or legal profession while contributing to better access to justice.
With a few months away to the 2019 Global Legal Forum, we are excited to welcome delegates from around to the world to the city of Peace and Justice. If you have not already registered for the "most impactful legal forum" now is the time. Register Now