Speakers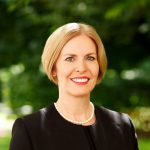 Christina Blacklaws
President,
Law Society of England and Wales
Christina is the President of the Law Society of England and Wales and performs a range of ambassadorial and representative functions both domestically and internationally. She holds a range of public appointments including as a member of the Family Justice Council, trustee of Law Works, member of the Judicial Diversity Forum and chair of the government's Lawtech Delivery Panel. As Chair, Christina leads on the Society's relationship with Barclays to develop lawtech incubators.
Christina studied Jurisprudence at Oxford and qualified as a solicitor in 1991. She has developed and managed law firms including a virtual law firm and setting up the first ABS with the Co-op. More recently, she was Director of Innovation at a top 100 firm.
She is heavily involved in the technological issues relating to supra-national legislative and regulatory frameworks as well as the need to demystify lawtech and empower all lawyers to embrace relevant technology.
Christina is an award-winning (for innovation and diversity and inclusion) published author, speaker and lecturer and frequent media commentator.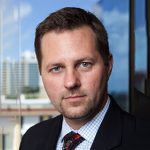 Jonathan Ewing
Co-Founder, Next Level Mediation
Jonathan Ewing is a lawyer, mediator, and co-founder of Next Level Mediation (NLM). Ewing is a U.S.-based commercial litigation attorney who devotes most of his legal practice to international business transactions and litigation.  Recognizing that the traditional mediation model often fails to take into account a client's true priorities and emotional disposition, he co-developed NLM's disruptive D2S platform as a means to cut through the emotional fog and establish clear litigation priorities – so that each party can make dispassionate and informed decisions in the context of settlement.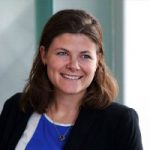 Mary Bonsor is the CEO of F-LEX is an online platform which connects pre-vetted law students to law firms and general counsel for a flexible, on demand service. F-LEX has over 2,000 law students on it's platform and over 120 clients including magic circle firms, FTSE250 companies and SMEs. F-LEX won Legal Supplier of the Year 2018 in the Legal Business Awards. Mary was a property litigator in a top city firm before starting F-LEX
Mary is passionate about the future education of the profession and how tomorrow's lawyer will qualify.  She sees the SQE offering a huge opportunity to law students to get relevant work experience during their studies and is also very interested in how law firms can retain and attract the future generation.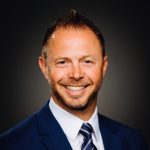 Tyler T. Todd Esq. is an attorney and legal tech entrepreneur who delights in working with others to augment legal services and make inefficiencies more efficient through technology. Alleviating pain points by enabling lawyers to connect with consumers and enabling consumers, regardless of geographic location or financial status, to have access to legal resources. Changing the world by protecting ones legal rights and providing the platform in which to use their voice! I am a lawyer skilled in civil litigation, strategic planning, negotiation, public speaking, and legal writing. Mr. Todd received his undergraduate degree at Brigham Young University – Hawaii and obtained his juris doctorate degree from California Western School of Law. Changing the legal world one node at a time!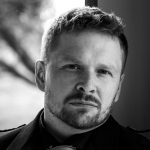 Eric Hunter
CTO, Bradford Barthel
Eric is a global futurist, speaker, and author. He is the Chief Technology Officer for the US based law firm, Bradford & Barthel, LLP and the Managing Director for the futurist consultancy Spherical Models, LLC.
Eric studies how the future of technology and human behavior continually evolve and intersect the globe over. Spherical Models teaches how to recognize, create, and leverage new business and process models in leading organizational change through the current reality of global business model disruption. For the past 9 years, Eric has worked with organizations across the world such as Google, IBM, Shapoorji Pallonji Group, TEDx, the Polytechnic University in Hong Kong, Social Now in Portugal and many more. Eric is currently expanding his focus on the future of technology, business, and human behavior within his next book: "The Future of Human Behavior" due to be published in 2019.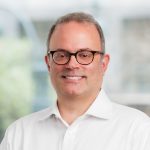 Lee A. Schneider
General Counsel, Block one
Lee A. Schneider is General Counsel at Block.One, one of the world's largest blockchain companies and author of the EOSIO software.  In that role, Schneider is responsible for various aspects of the legal function as well as the company's government affairs initiatives. He joined Block.One after leading the FinTech and blockchain practices at two major international firms.  Lee has been recognized as one of the leading voices in blockchain related regulation and compliance and has played a role in structuring several of the largest and most successful blockchain-related projects.
Mr. Schneider co-hosts Appetite for Disruption, a bi-weekly FinTech podcast with former SEC Commissioner Troy Paredes, and has contributed to the global-leading guidance, "A Securities Law Framework for Blockchain Tokens" developed by Coinbase.  Lee is also a co-founder of Genesis Block, a blockchain and start-up consulting firm.
Mr. Schneider holds a Juris Doctor degree from American University's Washington College of Law and a bachelor's degree in Economics from the University of Michigan.  He is the father of two wonderful, exhausting teenage ladies and learns about Japanese art history from his wife.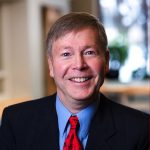 Prof. David Larson
Professor & Senior Fellow, Dispute Resolution Institute,
Mitchell Hamline Law School
Professor David Allen Larson is an accomplished Professor of Law at the Mitchell Hamline School of Law, a Senior Fellow at the Dispute Resolution Institute, and a Fellow of the American Bar Foundation. Professor Larson is the System Designer and has been instrumental in creating an online dispute resolution platform for the New York State Unified Court System.  Professor Larson has more than 60 legal publications and has made more than 150 professional presentations in Australia, Austria, Canada, China, England, France, Ireland, the Netherlands, Sweden, and the United States. A leader in the American Bar Association (ABA), his current assignments include an appointment as Co-Chair of the Section of Dispute Resolution Technology Committee. A post he has held since 2015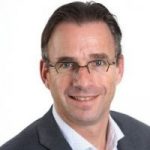 Ruud H.W. Van Herpen
General Counsel Xebia International Group
Ruud van Herpen is a seasoned legal management executive with over 25 years of experience in various legal roles. He was active as an attorney at law, secretary to the board and corporate lawyer for various international companies for a decade before founding his own dispute resolution practice in the year 2000.
Ruud was a co-founder and board member of the Dutch Mediators Association and was the Chairman from 2010 until 2014.
He is currently General Counsel at Xebia International Group. In his daily legal practice as General Counsel, Ruud integrates his IT and dispute resolution experience to a more holistic approach for the future legal department. He is not only focusing on the introduction of new legal technology solutions but also pairs them with the further development and integration of legal skills for his team members.
In 2011 Ruud has been appointed as mediator to the ITDR, an organization that specializes in IT and Data conflict management. Ruud is co-founder and since 2018 chairman of the Dutch Association of Corporate Mediation.

Hanneke Slager
Co-Founding Partner , Cordemeyer & Slager Attorneys
Hanneke Slager is one of the founding partners of Cordemeyer & Slager Attorneys where she focuses on IT Laws. Ms. Slager is also active in conflict prevention, mediation, (international) arbitration and other forms of ADR practices in IT disputes. Hanneke graduated from Groningen University, where she specialized in private law and socio-economic law. She was admitted to the bar in 1989 and became a partner at Cordemeyer & Slager  Advocaten in that same year. She frequently speaks at seminars and conferences in the Netherlands and abroad She is also a lecturer at Juridische Academie and at Grotius post-academic specialist programme. Hanneke has been a member of the SGOA (Governing Board of the Foundation for the Resolution of Automation Disputes) since 2002, and its chairman since January 2009. Since 2012 she has been a member of the Supervisory Board of the NL Net Foundation. From 2005 to 2012 she was a member of the SIDN (Supervisory Board of the Foundation for Internet Domain Registrations in the Netherlands). Hanneke is the author of various articles in a wide range of magazines and professional journals, particularly on the subject of IT law.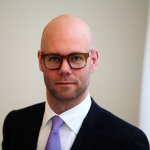 Niek Peters
Partner, Cleber Attorneys
Dr Niek Peters is a partner of Cleber N.V. of Amsterdam, the Netherlands. He specializes in cross-border litigation and (international) arbitration.
Niek acts as counsel, arbitrator and binding advisor. He has been involved in domestic and international disputes, governed by various procedural and substantive laws, relating to diverse legal issues (e.g. sales, distribution, investments, joint-ventures, post M&A) and sectors (e.g. construction, engineering, energy and IT). In addition, he has been involved as counsel in a large number of proceedings for the enforcement and annulment of arbitral awards as well as the enforcement of foreign court judgments and authentic instruments. Niek also acts for and against foreign States.
Niek has published many articles and books on (international) arbitration and private international law, is a regular speaker at (international) conferences and teaches the course "International Commercial Dispute Settlement Law" at the University of Groningen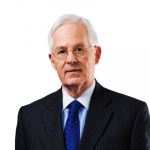 Martin Brink Ph. D
Mediator and Attorney, Van Benthem & Keulen NV
Martin is an MfN, IMI and CEDR accredited mediator with more than 20 years of experience in mediating various kinds of disputes. He served among others as a member of the Expert Group installed by the Ministries of Economic Affairs and Justice. He is the co-founder of the Foreign Bankers' Association in the Netherlands as well as the World Law Group, CMS and the Association on Corporate Mediation. He is also in the Advisory Committee of the Dutch Bar on Mediation and the Dutch Center for Conflict Management.
As a mediator, Martin draws on his knowledge and experience in corporate law and his experience as practicing attorney, arbitrator, substitute magistrate in the The Hague Court of Appeals and as a member of various boards (both in Dutch and international companies). He is well versed in the various schools of meditation, ranging from very facilitative to evaluative. He has written extensively about mediation, among others a book on (Business) Mediation and Subject Matter Expertise.
Martin Holds a Phd in Law from Maastricht University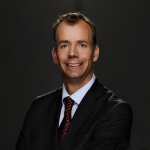 Martijn Scheltema
Partner Pels Rijcken & Professor, Erasmus School of Law,
Martijn Scheltema is partner of Pels Rijcken & Droogleever Fortuijn. He has been involved in several international human rights landmark cases with the Dutch Supreme Court. He is the only Dutch lawyer ranked for business and human rights in the Chambers Global guide. He chairs the business and human rights practice group of his firm. He is professor at Erasmus University Rotterdam (The Netherlands). He researches effectiveness of multi-stakeholder initiatives (including their ADR capabilities) in the international arena in connection with business and human rights and the environment. His further related positions are, amongst others, chair of the independent binding dispute resolution mechanism of the Dutch and German BHR Garment Industry Agreement (concluded between industry, government and NGOs), co-chair of the OECD Academic network on Responsible Business Conduct and arbitrator at the Dutch Arbitration Institute (NAI).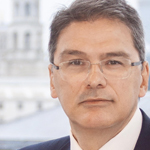 Joe Tirado
Global Co-Head of International Arbitration, Garrigues
Joe Tirado is Global Co-Head of International Arbitration and ADR at Garrigues and is based in London. Joe has occupied global leadership positions in the leading firms from four major jurisdictions, including the UK, US and Spain. He has close to 30 years of dispute resolution experience representing sovereign governments, multi-national corporations and high net worth individuals. Joe has handled hundreds of cases across a broad range of industry sectors as a litigator, counsel, arbitrator, mediator and expert determiner in over 50 jurisdictions.
Joe is recognized as a ranked individual for international arbitration and ADR in leading legal directories, where he is described as "first class". He is "best known for his work on energy-related disputes, but is also recognised for his financial services and public international law expertise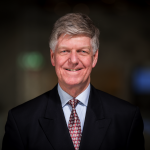 Judge C.W.D. (Cees) Bom
Judge, Netherlands Commercial Court
Judge, Cees Bom currently serves as the Judge of First Instance at Netherlands Commercial Court.  He is also a senior Judge of the Hague District Court where he adjudicates on civil and commercial matters. He has been appointed a Deputy Judge in various district courts throughout the Netherlands since 1994. Prior to his career in the Judiciary, Judge Bom acted as legal counsel to various multinational Dutch companies including Smit International and DSM, a Dutch multinational active in the fields of health, nutrition and materials.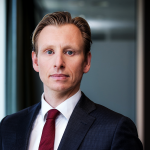 Bas van Zelst
Partner, Van Doorne Attorneys & Professor, Dispute Resolution at Maastricht University
Bas van Zelst is Professor of Dispute Resolution & Arbitration at Maastricht University and Partner at Van Doorne in Amsterdam. He has extensive experience in conducting and advising on national and international commercial arbitration and related proceedings before the regular courts. He has particular expertise in advising on, and conducting proceedings relating to, distribution agreements and a particular interest in (cross-border) seizure and enforcement proceedings. In the past, Bas was involved in (advising on) arbitration procedures under the ICC, NAI, LCIA, UNCITRAL and DIS arbitration rules.
From 2006/2007 Bas was a visiting researcher at Harvard Law School. In 2017 Bas van Zelst was visiting professor at the University of British Columbia in Vancouver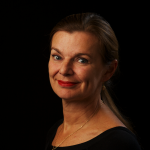 Annette van Riemsdijk
Co Founder, International Mediation Institute
Annette van Riemsdijk is one of the founders of the International Mediation Institute and currently serves as its honorary director. She is also the co-founder of Inheritance Mediation in the Netherlands. Annette has played a very significant role in the development of mediation in the Netherlands and even outside the Netherlands. She was the first to start a multidisciplinary office and played an important role at the emergence of the national and international certification scheme of the NMI and IMI.  Annette started her career as a lawyer with Pot Jonker and Seunke before joining CMS Derks Star Busman where she focused on international business law and family business law.
Annette is also a substitute magistrate in the Arnhem District Court where she has been actively advocating for inculcating mediation skills into the judiciary and court practice. She is also authored a book on Inheritance Mediation.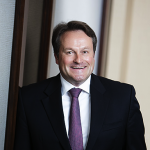 Christian Rau 
Chief Compliance Officer (EMEA), Olympus Corporation
Christian has over 20 years experience as an attorney, in-house counsel and manager. His main professional focus has been on M&A, Compliance, US-Litigation and Leadership. Christian started his legal career with Freshfields and later changed into the legal function at Johnson & Johnson in Brussels and New Jersey. While working as a corporate attorney for J&J in the US he also served on the management board of an international J&J subsidiary, McNeil Nutritionals, and co-taught a course at NYU. In 2007 he returned to Germany to take up the position of Chief Legal Officer and Chief Compliance Officer at Dax-30 heavyweight Linde AG.  From 2014 through 2018 Christian was the Amsterdam-based General Counsel EMEA and Latin America of US healthcare company DaVita. Since October 2018 he has taken up the post of Chief Compliance Officer EMEA at Olympus, the Japanese maker of medical devices, microscopes and cameras. Christian received his legal education at the Universities of Freiburg, Geneva and Georgetown. He holds a Ph.D. in comparative constitutional law and has held bar admissions in Berlin and Munich. His working languages are German, English and French and he is proficient in Spanish.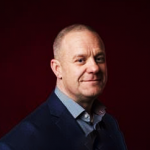 Rob Huijten
Global Head of Legal Affairs, BASF Vegetable Seeds
Rob is the Global Head of Legal & Industry Affairs with BASF Vegetable Seeds since 2005. Rob Huijten graduated in 1994 at the University of Maastricht with a master in Dutch civil and corporate law. Rob has gained broad experience by working for both national and international companies like Vodafone and DSM and is versed in all regulatory and legal matters relating to telecoms, chemicals, biotech, and the vegetable seeds industry. Rob is also a member in various committees and working groups of the Dutch branch organization for the green sector: Plantum NL, ESA (European Seed Association), Anti Infringement Bureau for vegetable seeds and he is a board member of the International Licensing Platform vegetables as well as board member for the Dutch Corporate Mediation Association. Rob is using his Mediation techniques and skills as much as possible in his contract negotiations and in his role as Head of Legal within his function. Rob is a certified legal mediator since 2009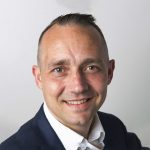 Ivar Timmer
Co-Founder, Legal Tech Alliance
Ivar Timmer is a researcher and lecturer in the field of Legal management at the Amsterdam University of  Applied Sciences (AUAS). His research focuses on the way technology changes the legal profession, legal services and legal (risk) management. He publishes regularly on legal tech and legal management. He lectures on legal service design in the LL.M. program on Legal management (AUAS), with a strong emphasis on legal process management and technology. In 2018 he received a Comenius-grant from the Dutch Ministry of Education to innovate education in legal tech. He is a co-founder of the Legal tech alliance, a collaboration between 11 LL.B. programs at Dutch UAS.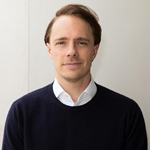 Philipp v. Bülow
Managing Director, Law Pilots
Philipp is the Managing Director of Lawpilots, a legal eduction and technology company that he heads after having worked for Rocket Internet.  Philipp was also the founder of the legal tech Jurato and successfully sold it to anwalt.de in 2018. Philipp v. Bülow has been active in the legal tech field as a consultant for large companies and is also an advisor at VISARIGHT, LateralCareer and Pfleglisoft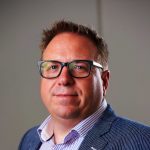 James Walker 
CEO, Resolver
James Walker is the Founder and Group CEO of Resolver – a free tool to empower consumers to resolve issues. James launched Resolver, the free consumer resolution service at 10 Downing Street in 2013. During the company's first year, James was the sole member of the Resolver team, running the company whilst working as head of innovation for Kingfisher PLC. Since then, James has become a respected specialist in consumer rights and has built Resolver up to have helped over 21 million consumers resolving £2 billion of issues. In addition to running the company, James writes weekly columns for a number of national and regional newspapers, and is frequently called upon to provide guidance and commentary on consumer issues for both regulators and the Government.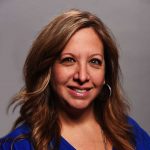 Pamela J Beech
Director of Graduate Programs, Delaware Law School
Pamela Beech is the Director of Graduate Programs in the Graduate, International, Compliance, and Legal Studies department of Widener University Delaware Law School. She graduated summa cum laude from the Widener University Delaware Law School's Legal Education Institute, where she earned a Bachelor's Degree in Paralegal Studies. She received her J.D. from Widener University Delaware Law School and is licensed to practice law in Pennsylvania. She has twenty years of experience in civil litigation from her combined paralegal and associate roles. Ms. Beech teaches on-campus and online in paralegal and legal master's degree programs for many years, and currently administers the award-winning Master of Jurisprudence (M.J.), Master of Laws (LL.M.), and Summer Law Programs at Delaware Law School.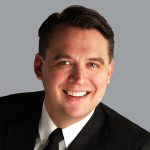 Seth W. Goettelman
Principal, KSN Law
Ivar Timmer is a researcher and lecturer in the field of Legal management at the Amsterdam University of  Applied Sciences (AUAS). His research focuses on the way technology changes the legal profession, legal services and legal (risk) management. He publishes regularly on legal tech and legal management. He lectures on legal service design in the LL.M. program on Legal management (AUAS), with a strong emphasis on legal process management and technology. In 2018 he received a Comenius-grant from the Dutch Ministry of Education to innovate education in legal tech. He is a co-founder of the Legal tech alliance, a collaboration between 11 LL.B. programs at Dutch UAS.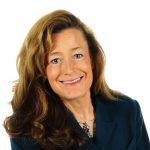 Prof. Amy J. Schmitz 
University of Missouri School of Law
Professor Amy J. Schmitz is the Elwood L. Thomas Missouri Endowed Professor of Law at University of Missouri School of law. She has joined legal academia after having practiced law at large law firms in Seattle and Minneapolis, and serving as a law clerk for the Supreme Court of Appeals for the 8 th Circuit. A professor for over 18 years, her current research explores online dispute resolution in varied exchange contexts, with special focus on consumer claims and means for consumers to obtain remedies. She serves on the Association of American Law Schools Executive Committee on Commercial and Consumer Law, is a Fellow of the National Center for Technology and Dispute Resolution, Co-Chair of the ABA Technology and Dispute Resolution Committee, and was an external Scientific Fellow of the Max Planck Institute Luxembourg. Prof. Schmitz is also an expert and liaison for the  United Nations working group seeking to create a global online dispute resolution mechanism (UNCITRAL WG III). Professor Schmitz along with Colin Rule.is the author of the book, The New Handshake: Online Dispute Resolution and the Future of Consumer Protection,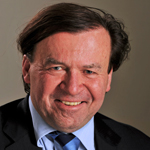 Pierre Kirch
Partner, Litigation – Paul Hastings
Pierre Kirch is a partner in the litigation department of Paul Hastings and divides his time between the firm's offices in Paris and Brussels. He is a member of the firm's worldwide antitrust and competition practice group. He focuses on the whole of EU and French competition/antitrust law, in its advisory and litigation aspects, — which he has practised for more than 30 years — as well as commercial litigation representation, including arbitration and mediation (Pierre Kirch has been trained and certified as a mediator by the leading mediation bodies, CEDR (Center of Effective Dispute Resolution), London  and CMAP (Centre de Médiation et d'Arbitrage de Paris), Paris.
Pierre is also a professor or law teaching the course "Multidisciplinary Approach to a Law of Artificial Intelligence", in the new bi-national master's program in International and European Business Law of the Catholic University of Paris/St Mary's University London.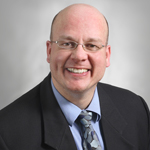 Dr. Oliver Massmann
Partner, Duane Morris Vietnam LLC
Dr. Oliver Massmann is an International Attorney at Law and a Financial Accountant and Auditor. He has been awarded "Leading Lawyer" in Mergers and Acquisitions in Vietnam by LEGAL 500 for the last four years in a row. Dr. Massmann has over 20 years experience working as commercial lawyer in Vietnam. He is fluent in Vietnamese.   He is also the first foreigner ever to present in the Vietnamese language to Members of the National Assembly of Vietnam when he presented the  Impact of the Trans-Pacific Partnership Agreement on Vietnam in 2016.
Dr. Massmann is the only foreign lawyer as Member to the Supervisory Board of PetroVietnam Insurance Corporation, Vietnam's largest industrial insurer. Dr. Oliver Massmann received his PhD with Major in International Business Law from the European Global School in Paris. He also holds a German Judge Degree and has worked as arbitrator in International Arbitration and Mediation centers in Asia and Europe for the last 20 years. A graduate of Bochum Law University, he also holds an LLM degree in international taxation from St. Thomas University Florida- United State of America. He is admitted to the Bar Association in Berlin and a licensed foreign lawyer in Vietnam.
More speakers coming soon!