Speakers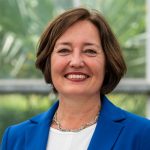 Saskia Bruines
Deputy Mayor,
Den Haag
Deputy Mayor Saskia Bruines is The Hague's alderman for Education, Knowledge Economy and International Affairs. Opening the 2018 GLF, Saskia Bruines will be addressing the conference.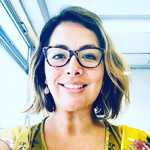 Catherine Garcia-van Hoogstraten
Civic Tech Consultant and Legal Academic at THUAS
Catherine Garcia-van Hoogstraten have spent over 10 years bridging policy silos in the digital field, working on cutting edge technology-related legal issues, interfacing with regulators and policymakers looking at regulatory measures around technology, media, telecom sectors and disruptive tech. Serving as consultant, lecturer, digital thought leader and policy advisor in digital agenda issues at the intersection of technology, rights, ethics and governance.
She works on regulatory, public policy and government affairs, advocacy, strategy, due diligence in the tech, risk & compliance working with think tanks, academia, private sector, government agencies, international organizations, public interest groups, start-ups in cross-functional teams. Catherine is a Civic Tech and Social Innovation Consultant and Founder of Chakana Lab, where she collaborates in projects at the crossroads of ethical values in tech, user-centered approach, and due diligence in tech. Furthermore, she is Lecturer and Researcher in Digital Transformation, Data Governance, AI & ethics and Cybersecurity at The Hague University of Applied Sciences (THUAS).
She is adjunct professor at Webster University Cybersecurity Program – George Helbert Walker School of Business and Technology and at the Cyber School on Internet Governance convened by the Organization of American States. She actively shape the debates pertaining digitization as Advisory Board member to the Global Forum of Cyber Expertise(GFCE), member of the European AI Alliance convened by the European Commission, and Senior Consultant with the Multilateral Diplomacy Program (UNITAR)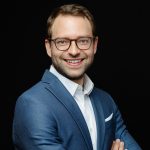 David Buser
Head of Legal,
EMEA Region, Apttus
David Buser is the Head of Legal for the EMEA Region at Apttus. Apttus is an enterprise SaaS provider whose Middle Office Platform enables Sales, Finance and Legal to work more efficiently with AI, maximizing revenue. David has more than 10 years of experience in both the U.S. and the European market, in law firms and in-house. In addition to his qualification as a lawyer, he holds an MBA from INSEAD and runs the legaltech blog www.smartcontracts.live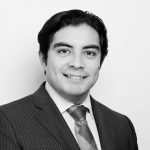 Jonathan Illari
General Counsel, Americas Phillips Auctioneers
Jonathan Illari is General Counsel, Americas of Phillips Auctioneers, one of the premier international auction houses, specializing in 20 th Century & Contemporary Art, Photographs, Editions, Design, Watches and Jewelry with principal salesrooms in New York, London, and Hong Kong. An experienced litigator and transactional lawyer, Jonathan has negotiated and resolved complex, high net worth art transactions throughout the United States, Europe, and Asia, and has led the US-legal team of Phillips for several years after working his way up the chain of command with several other auction houses and arts institutions. A graduate of Cornell University and Boston University School of Law, Jonathan is dual licensed to practice law as a member of the state and federal bars of New York and is also a fully qualified Solicitor of the High Courts of England & Wales. He is Chair of the New York City Bar Association Art Law Committee – International Art Market Subcommittee, a board member of several New York City arts organizations, a certified auctioneer, and fine art appraiser, and lectures frequently around the world on art law and compliance related issues to professionals, legislators, students, and the broader arts community.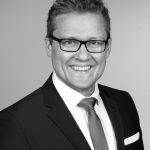 Nico Kuhlmann
Intellectual Property, Hogan Lovells
Nico Kuhlmann works at Hogan Lovells in Hamburg in the field of Intellectual Property, Media & Technology. He is the founder and organizer of the Hamburg Legal Tech Meetup and the initiator of the nationwide Legal Tech Competition for students in Germany. The prestigious German legal magazine "Juve" named him a legal tech pioneer in 2017 and Hogan Lovells chose him as a Master of Innovation in 2018. He studied law as well as economics in Bayreuth and Joensuu, Finland. His doctoral thesis, which is supported by the German Research Foundation (DFG) and enabled a one-year research stay at the Library of Congress in Washington, D.C., deals with access to knowledge.He is a member of the European Legal Tech Association (ELTA) and the German Association for the Protection of Intellectual Property (GRUR).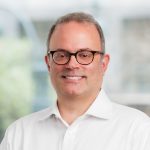 Lee A. Schneider
General Counsel, Block one
Lee is a financial services and technology lawyer based in NYC. He is currently the General Counsel at block.one. He is also the co-founder of Genesis Block, a blockchain and start-up consulting firm. Lee co-hosts a FinTech podcast with former SEC Commissioner Troy Paredes, available on iTunes and other podcast services. Lee is the father of two wonderful, exhausting teenage ladies and learns about Japanese art history from his wife.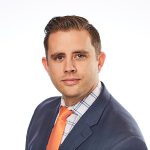 Jeffrey Salling
Senior eDiscovery Manager,
Novartis
Jeffrey Salling, Esq., is the Senior eDiscovery Manager at Novartis in Basel, Switzerland. Mr. Salling previously held high-ranking positions at Complete Discovery Source (CDS) and Deloitte Consulting in Chicago. Mr. Salling is an expert on the topic of eDiscovery whose hands-on experience managing large-scale, challenging matters (including antitrust, intellectual property, and commercial litigation) gives him a unique perspective on technology and best practices in handling electronically stored information (ESI). As a former document review contractor, Jeffrey has worked at every level along the eDiscovery spectrum. His early experiences have allowed him to fully maximize 'the big picture' perspective to ensure that early decisions always take into account the end-goals. While at Deloitte, Mr. Salling absorbed as much technology-assisted review (TAR) knowledge as possible. Currently, he focuses on the cross-border discovery, disclosure, and data privacy, as well as the GDPR. Mr. Salling is also an Adjunct Professor of eDiscovery at the John Marshall Law School, an institution that specializes in providing students with "practice-ready" knowledge and skills. He developed the curriculum with the intention of giving future professionals a broad look at the world of eDiscovery and data privacy.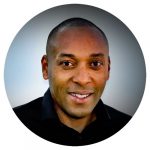 Raymond Blijd
Founder
Legal Pioneer
Raymond was born in a small tropical country called Suriname and growing up there taught him to be creative with constraints. He came to study law in Amsterdam and received a law degree from the University of Amsterdam (UvA) and specialized in Intellectual Property Law. He is also certified as a Legal Knowledge System Engineer. He built his first legal tech product at the turn of the century to support pro bono legal work and hasn't stopped building ever since. He strives to create uniquely gorgeous products to help us outsmart robots and advance a fair society so he taught himself to be a coder, designer and data scientist. This led to him being named as inventor on a couple of patented applications. His latest ventures are the Legalcomplex.com innovation lab and it's most popular spinoff is Legalpioneer.org: a global dashboard of over 5600+ startups impacting the legal industry.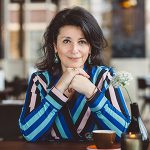 Katja van Kranenburg
Partner, CMS
Head of Human Capital Agenda,
Dutch Blockchain Coalition
Katja van Kranenburg heads the Employment & Pensions department and the TMC Sector Group of CMS in the Netherlands. CMS focuses on LegalTech developments such as A.I., blockchain, smart contracts and FinTech. CMS took the opportunity to work with Ortec and IBM and build an A.I. tool. This helped to understand the possibilities of A.I. Katja led the employment team working on this pilot.
CMS joined the Dutch Blockchain Coalition (DBC) as one of its key partners, which is a public-private cooperation. DBC has three action lines: Digital Identities, Conditions and the Human Capital Agenda (HCA). Katja heads the HCA which aims to speed up the understanding and implementation of blockchain in the Netherlands in industries, within the Government and within/by educational institutions.
The firm established a LegalTech Academy allowing their lawyers to learn how to code and discuss governance, privacy, regulatory aspects and legal compliance with software- and technical specialists.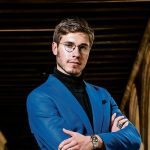 Ludwig Konrad Bull
Scientific Director, CaseCrunch
Ludwig is the CTO at CourtQuant, an AI platform that predicts litigation outcomes selects the best lawyers, judges and courts for individual cases and offers custom solutions for insurance problems. He also conducts independent research at the University of Cambridge. He has a background in Computer Science as well as Law (Cantab). Originally from Germany, Ludwig has spent most of his life abroad. He is a marathon runner and practices martial arts.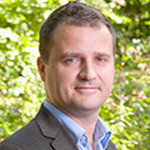 Wilfried De Wever
CEO, Humanity Solutions
Wilfried De Wever is CEO at Humanity Solutions, curating and developing ventures tackling humanity's biggest challenges. In the legal sphere, Humanity Solutions is currently working towards launching the Justice Technology Alliance and promoting independence of judges across Africa. In the 4 years prior to Humanity Solutions, Wilfried was the Head of the Justice Accelerator at HiiL, the Hague Institute for Innovation of Law supervising the assessment of more than 1500 innovations and the acceleration of more than 50 justice ventures around the world. In collaboration with his team and together with partners like the City of The Hague, the Brauw Blackstone Westbroek, Ford Foundation and Ministries of Foreign Affairs, he developed and deepened the justice innovation ecosystem in the Netherlands, Ukraine, Nigeria, Kenya, South Africa and Uganda. Throughout his career, whether as an entrepreneur or as an advisor to organizations like the United Nations, the European Commission, Unisys and IBM, he has been working to build a more peaceful, more connected and more effective problem-solving world.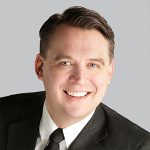 Seth W. Goettelman
Principal at KSN Law
Seth Goettelman is a corporate and securities lawyer at KSN in Chicago. His expertise is in complex commercial transactions, corporate governance, securities law, financing transactions, blockchain, cryptocurrency, initial coin offerings (ICOs), financial regulation, regulatory strategy, mergers and acquisitions, business strategy, and corporate policy.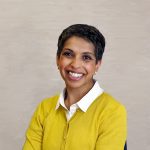 Sophia Adams Bhatti
Director of Legal and Regulatory Policy
Law Society of England and Wales
Sophia is a public policy and regulation expert, having spent over 15 years in the regulatory and policy arena, working across a range of sectors, including legal services, financial services, economic regulation and healthcare.
Sophia joined the Law Society in July 2016 where, as the Director, she leads the Society's legal and regulatory policy team with oversight for policy development across the full breadth of the justice system, engaging with policy makers in government, and partner agencies. Sophia is also a member of the winning team from the recent Online Courts Hackathon, having co-created the digital system known as CoLin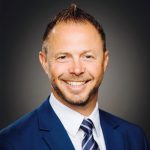 Tyler T. Todd Esq. is an attorney and legal tech entrepreneur who delights in working with others to augment legal services and make inefficiencies more efficient through technology. Alleviating pain points by enabling lawyers to connect with consumers and enabling consumers, regardless of geographic location or financial status, to have access to legal resources. Changing the world by protecting ones legal rights and providing the platform in which to use their voice! I am a lawyer skilled in civil litigation, strategic planning, negotiation, public speaking, and legal writing. Mr. Todd received his undergraduate degree at Brigham Young University – Hawaii and obtained his juris doctorate degree from California Western School of Law. Changing the legal world one node at a time!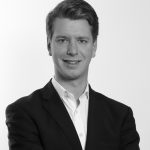 Micha-Manuel Bues
Co-Founder & Managing Director, RYTER
Micha is a lawyer and Lega Tech entrepreneur. He is Managing Director at RYTER, a no-code, AI-powered building platform to automate expert knowledge. Previously, he was Managing Director at LEVERTON. He is a member of the Executive Faculty of the Bucerius Law School, Vice President of ELTA and Founder of the Legal Tech Blog (www.legal-tech-blog.com)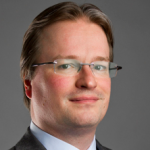 Maurits Westerik
Senior Counsel, Bird & Bird
"Maurits is a senior IP/IT counsel in our office in The Hague. As a member of the Tech & Comms and Life Sciences Groups, he advises on cases in his field, with a particular technical emphasis on software and electronics. His practice includes negotiation of international technology licensing agreements, as well as litigation relating to the breach of such contracts and the misappropriation of trade secrets, and he coordinates pan-European strategies for patent holders in the field of software, telecommunications, digital security and convergent media solutions. His own programming and electronics making skills have made him an international thought leader on the legal technology, blockchain and smart contracts.
Maurits was admitted to the bar in 2004 and worked as IP/IT lawyer, before joining Bird & Bird in 2007. He studied law at the University of Leiden and is a graduate of the international program of the Institute for Political Sciences (SciencePo) in Paris. Maurits is an active speaker on IP strategy, R&D best practices and 3D Printing, while also coaching startups and teaching IP law at the universities of Leiden and Amsterdam (VU). As a member of the Technical Business Management faculty at the Technical University of Delft, Maurits teaches software protection and patent law. At the Leiden Academic Centre for Drug Research (LACDR) Maurits teaches IP in Science. He also serves as an editor on the EPLAW Patent Blog."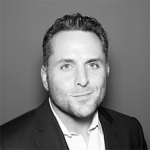 Jonathan Anastasia
Senior Managing Counsel,
Mastercard Labs
Jonathan J. Anastasia is Senior Managing Counsel supporting Mastercard Labs at Mastercard. In his role, Jonathan is responsible for leading a team that helps drive innovation across all products at Mastercard. His team provides integrated legal and transactional support in the development of products and services in the areas of blockchain, artificial intelligence, machine learning, internet-of-things, chatbots, conversational commerce, mobile applications, digital & product consulting and data research.
Mastercard Labs is Mastercard's global innovation division that focuses on the evolution of technology, the incubation of products in a variety of areas related to commerce, and engagement with, and investment in, startup companies. This also includes developing and managing the legal aspects of the Mastercard Lab for Financial Inclusion in Africa.
Before joining Mastercard, Jonathan was in the Intellectual Property group of Crowell & Moring LLP. Jonathan graduated with a Bachelor of Science degree in Systems Engineering from the United States Military Academy at West Point. After serving as a Captain in the United States Army, he received a Juris Doctorate from Brooklyn Law School.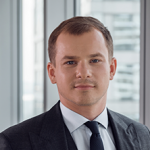 Alexander Pisemskiy
Executive Director and Head of Forensic Technology,
CSI Group
Alexander Pisemskiy is the Executive Director and the Head of Forensic Technology at CSI Group – international forensic consultancy firm headquartered in Moscow. Previously experience includes positions of the Head of Forensic Technology at PwC Russia and Deputy CEO at Group IB.
Being the certified professional in areas of Digital Forensics, eDiscovery and Cyber Security with 15+ years experience in cross-border investigations and fraud prevention, Alexander leads the international team of Forensic Technology experts which supports clients in cross-border eDiscovery assignments, dispute resolution, compliance and cyber security matters with focus on Emerging Markets.
Prof. Lokke Moerel
Senior Of Counsel, Morrison Foerster
Lokke Moerel is professor of global ICT law at Tilburg University and senior of counsel with Morrison & Foerster (Berlin). Her work with large US tech giants on their strategic privacy and ethical issues has made her an expert on big data and artificial intelligence (AI). In 2016, Ms. Moerel was appointed to be the co-author of the annual public advice to the Dutch government on behalf of the Dutch Lawyers Society (under auspices of the Dutch Supreme Court) on Big Data and the Internet of Things.
Lokke is a member of the Dutch Cyber Security Council (the advisory body of the Dutch cabinet on cybersecurity), serves on the boards of a number of NGO's. She is ranked as a leader in data protection law in Legal 500 and Chambers Global (""She has a formidable reputation in the field of data protection", Chambers Europe 2016). In 2018 Lokke received the International Law Office Client Choice Award for best Internet & Technology lawyer Germany.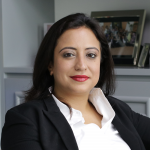 Kokila Alagh
Managing Partner, KARM Legal Consultants